Once upon a time, there were the good old days. Wouldn't it be great if we could realize that we were in the good old days before we had already left them?
Do you remember your first day at work? How did you feel when you first opened those doors and stepped into that brand new world? You probably felt nervous, scared, and excited, all at the same time. You were then guided to your desk, where you unpacked your chosen belongings and arranged them as well as you could to make yourself feel at home. That's because we spend most of our life at work. For many of us, that is eight out of sixteen waking hours. And that doesn't even include the time it takes to prepare for and commute to and from our place of work.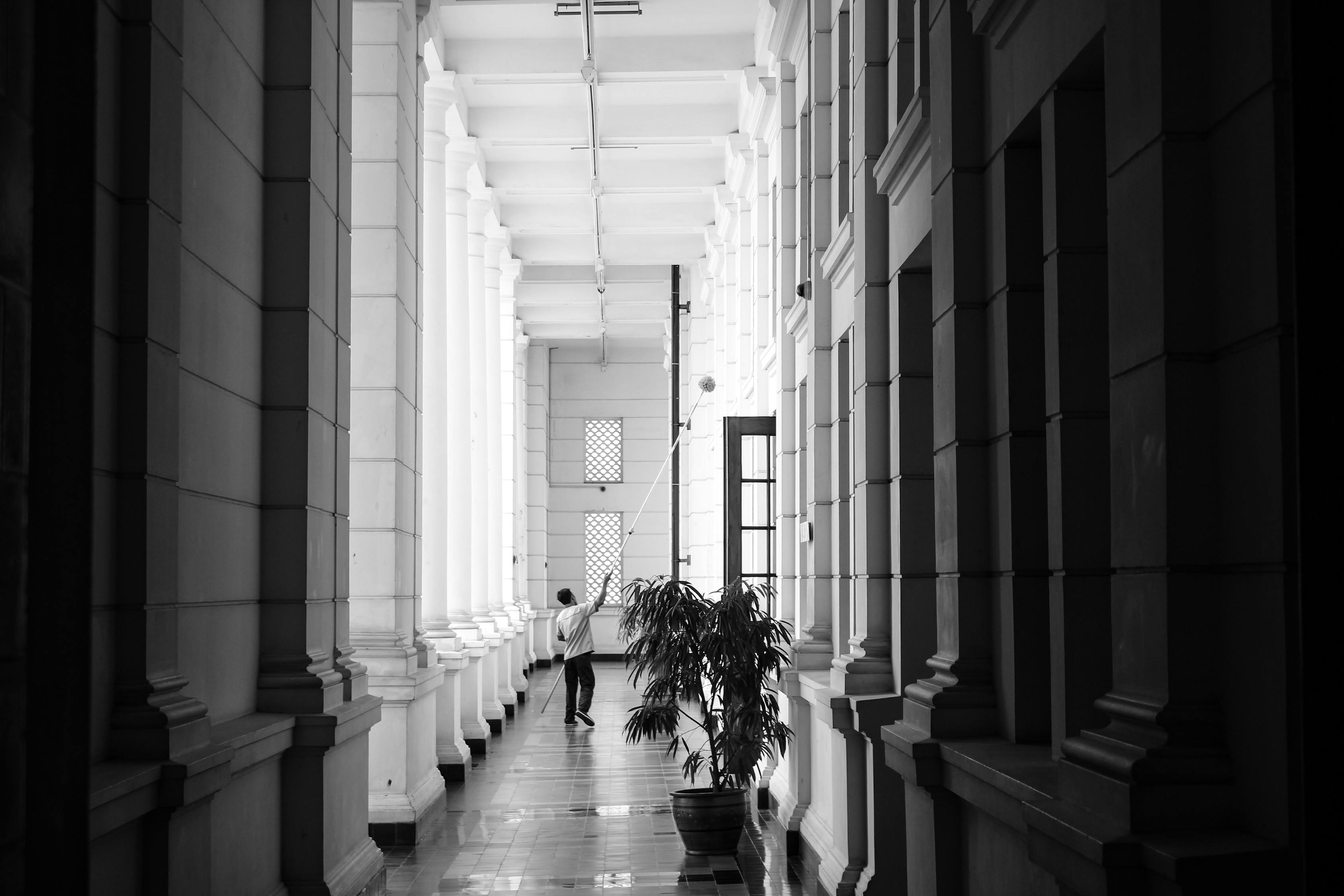 Therefore, the office is much like a second home to every working professional. In that sense, it is important to treat our office with care, so that it is maintained as a space that makes both employees and clients feel warm and welcome. Our inner and emotional well-being is directly impacted by the environment we are in, because we are human. But sometimes we forget that we are real, living, breathing, and conscious beings. We forget that we are not robots or factory machines. Our minds are constantly being influenced by thousands of external stimuli on a daily basis, whether we notice it or not. Therefore, most of what we experience on a daily basis is locked away in our unconscious and subconscious mind. An environment that looks chaotic and messy might evoke chaos and messiness internally, whereas an environment that looks calm and clean can give us a great deal of relief and peace.
Therefore, a clean office environment is vital to the productivity and growth of a business. It keeps employee morale high and mental health in check. Employees are constantly taking subtle cues about expectations and standards of work based on how the company is run, which includes the tidiness of the office. That said, if you are an employer, your main responsibilities and managerial pay-grade typically concern you with high-level matters such as staffing, finances, and operations, rather than day-to-day logistics, such as the office cleaning chores.
Some offices have a cleaning chore schedule amongst employees. This can be a great short-term solution if you cannot outsource this to a cleaning service, but we can't recommend it long-term. Employees are best suited for their specified function and expertise. It might seem like an extraneous expense to pay for cleaning services, but the benefits usually pay for the costs themselves.
Cleanliness is a necessity to every office environment, therefore your best investment might be to outsource the chore to a professional cleaning expert who can do all of the washing, dusting, vacuuming, sweeping, and mopping for you. Quality Building Services is a fully bonded and insured commercial cleaning service based in Hesperia, with a 30 year reputation as a premier janitorial service company in Southern California. You can rely on their consistent and high quality standards for all of your office cleaning needs, from window washing to power washing to upholstery cleaning, so that you can focus on managing and running your business.