The pandemic has placed many under 'work from home' orders, and many have experienced an unprecedented form of modern-day isolation. Perceived isolation can have a significant impact on one's life and well-being. A demanding job can be fruitful for employees: the pressure of working to meet challenges motivates growth and resilience. Nonetheless, jobs that demand too much from their workers may lead to high stress, which can exacerbate mental illness and physical symptoms. 
In the fast pace of today's advanced world, American employees are overwhelmed as work time bleeds into personal time, undeterred by any efforts. According to an American Psychological Association survey, people's jobs are the second most typical source of stress. Sixty percent of working adults report feeling their jobs are significant sources of stress, influencing them more severely than other types of stress. Job stress is a dangerous emotional and physical response that happens when the job's requirements are misaligned with the worker's needs, resources, and capabilities. According to insurance analysis, forty percent of workers feel that their jobs are very stressful, and often result in illnesses and injuries. The demands of people's careers combined with insufficient resources can lead to stress, which can substantially impair an individual's mental health. Long hours, increasing demands, tight deadlines, and lack of social interaction can contribute to workers feeling drained, overwhelmed, worried, and negatively impact their mental health.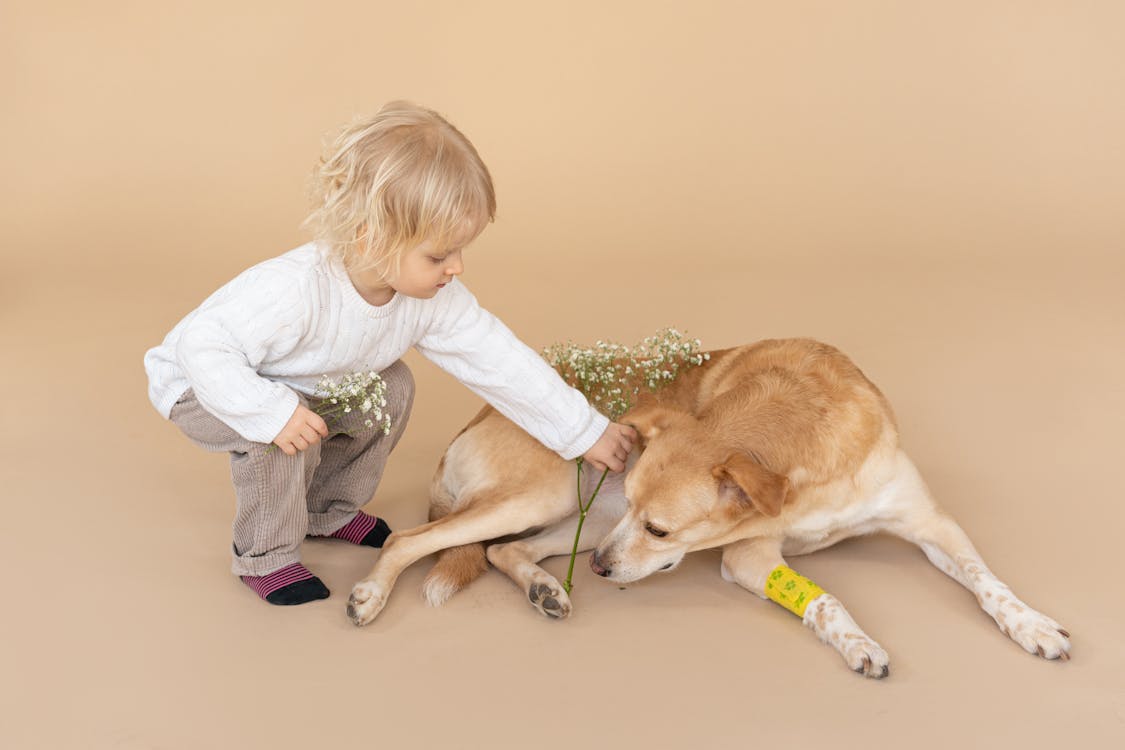 The benefits of owning a dog
Having a furry companion, especially during the pandemic, is a blessing. For those who live alone and without family and loved ones, a loving dog can transform the whole atmosphere of a living situation. Humans are also social beings by default. Stopping your regular interactions can be challenging at times. Dogs can play a crucial role in stabilizing our happiness while offering great companionship. The support of a furry friend can be as stress-relieving as living with a family member or friend. The dog's companionship and the bond can make a big difference in a person's mental and emotional health. 
Having a dog in the house can also boost your mindfulness. With the stress of isolation and work stress, activities such as meditation and yoga can offer relief during hard times. Walking, playing, or petting a dog can be beneficial to reconnecting with our bodies. 
Prioritizing your dog's health with veterinarian care
But when it comes to your dog's health, it's best to always take a proactive approach to management. There are practical but straightforward steps you can take to keep your beloved furry companion happy and healthy. Visiting your vet regularly, providing proper nutrition and exercise, and maintaining a routine vaccination schedule will help your dog grow and thrive. Consult with a Cardiac Veterinary Consultant for heart health concerns, especially for aging dogs or dogs with pre-existing conditions. Veterinary care will also help protect your dog against common parasites like intestinal worms, heartworm, ticks, and fleas. The more you care for your dog, the more you will be able to enjoy life with your furry best friend. Talk to your vet today to identify the ideal prevention and treatment plan for your dog.