Brianna Heiz is the operator of a fleet at a small Californian trucking company that predominantly serves consumer product brands. In recent years, Brianna's company has enjoyed steady growth, thanks to the year-over-year increase of new products created by more and more entrepreneurs and independent business owners in the area. "Whenever there are more products or new products in the market, businesses will require more shipments, either to retail locations where the product will be sold, or to the homes of their customers, if they are selling via direct to consumer."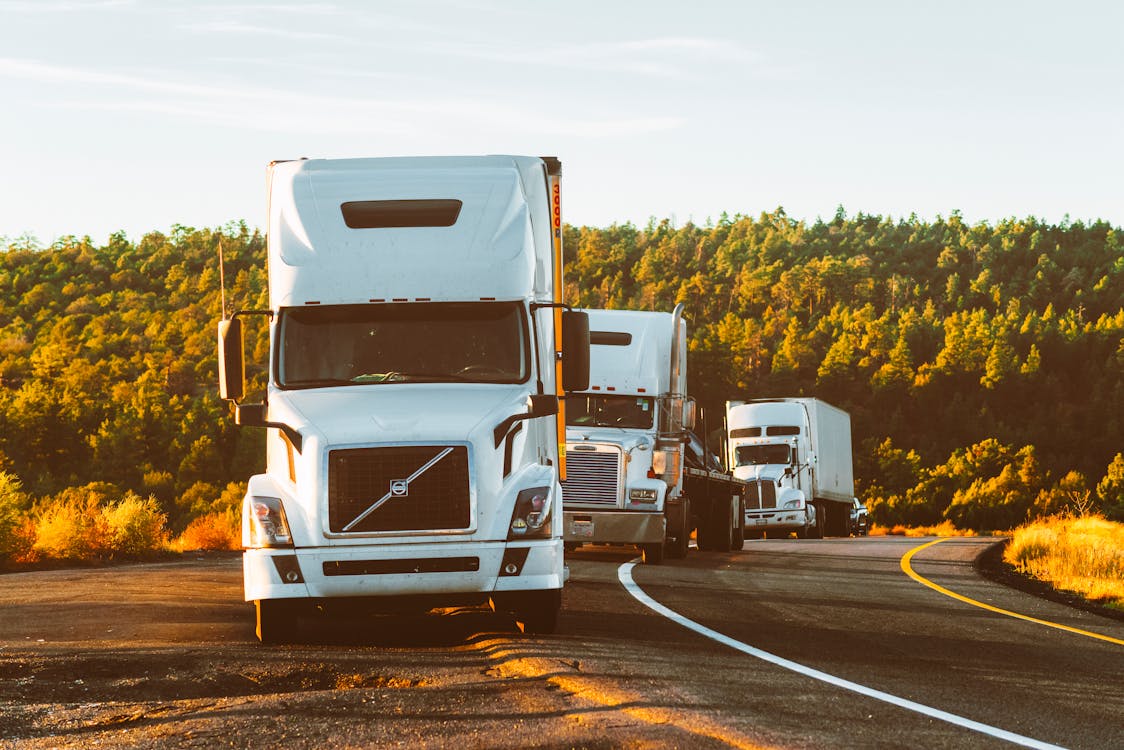 Truck driving is a demanding line of work, as well as an indispensable sector in our industrial economy. The commercial truck market is on the rise due to the growth of commerce, specifically e-commerce. Technology has greatly changed the nature of truck driving and operating a commercial trucking business. With the rise in demand for drivers, trucking companies have increased pay drastically as of 2019. Thus, the cost of business has increased in terms of worker compensation, making it even more critical for businesses to invest in commercial truck workers insurance.
"We knew that it was critical for use to invest in insurance for our business, because our entire operation needs to run smoothly and safely. If there are any accidents or other types of issues with the drivers who we employ, then we need to be prepared. The rising cost of labour has definitely made us more diligent about this," says Brianna.
The job naturally involves risk, even though much is mitigated through skill and technology. And yet, accidents can still be common. The Federal Motor Carrier Safety Administration (FMCSA) reports that in "2016, there were 7,242,000 nonfatal traffic accidents, and 7.4 of those involved at least one large truck or bus."
FMCSA reports that trucking accidents occur due to two categories of reasons: critical events and critical reasons. Critical events are the conditions leading to the potential of an accident: environment (weather, road conditions), vehicle (brakes condition, machine failures), and driver (performance).
Critical reasons the moments that happen immediately before, and as a result, directly cause the accident. These are usually due to human error, such as distraction or fatigue, as well as the nature and action of other drivers on the road at the same time.
According to the FMCSA, the top ten factors in accidents for large trucks and their drivers were:
"Brake problems
Traffic flow interruption (congestion, previous crash)
Prescription drug use
Traveling too fast for conditions
Unfamiliarity with roadway
Roadway problems
Required to stop before crash (traffic control device, crosswalk)
Over-the-counter drug use
Inadequate surveillance
Fatigue"
Byron Galindo is a State Farm business insurance agent who specializes in commercial truck workers insurance, landlord insurance, and earthquake insurance in Santa Monica. If you or your employees have been in an accident, seeking the guidance and expertise of a professional may ensure that you receive compensation. Business owners in the trucking industry should choose the right insurance professional with serious consideration, given the increased demand for commercial trucking services and the ever-present reality of life on the road.
Byron Galindo – State Farm Insurance Agent
214 Pier Ave, Santa Monica, CA 90405, United States