The human brain is fascinating. Without one realizing it, the unconscious and subconscious parts of our brains are constantly receiving inputs from external stimuli and processing that into emotions, thoughts, and actions. If you are like most Americans, you spend most of your waking hours working in a professional environment at an office. We dedicate our best hours to being at work, so that we may earn a living and provide for our families. One's success in life and business is largely a result of one's productivity, and productivity is a direct reflection of how well our time is spent.
There are many reasons why most employees are not operating at their optimal state: stress, fatigue, distractions, and more. This negatively affects employee and business performance, which directly impacts the company's bottom line.
In recent years, mindfulness has been discussed more and more in world of business. Harvard Business Review found that implementing mindfulness practices resulted in "a 28% reduction in stress, 20% better sleep, and 19% less pain, as well as an
increase in worker productivity worth an estimated $3,000 per employee per year."
We wanted to share some tips and ideas for creating a more conscious workspace.
It goes without saying that you should keep your phone notifications and screen turned off, so as to reduce visual and audio distractions. However, you should also minimize the number of tabs on your web browser. Also, try to set your email and internal office chat system to alert you for only the most urgent, relevant, and critical notifications.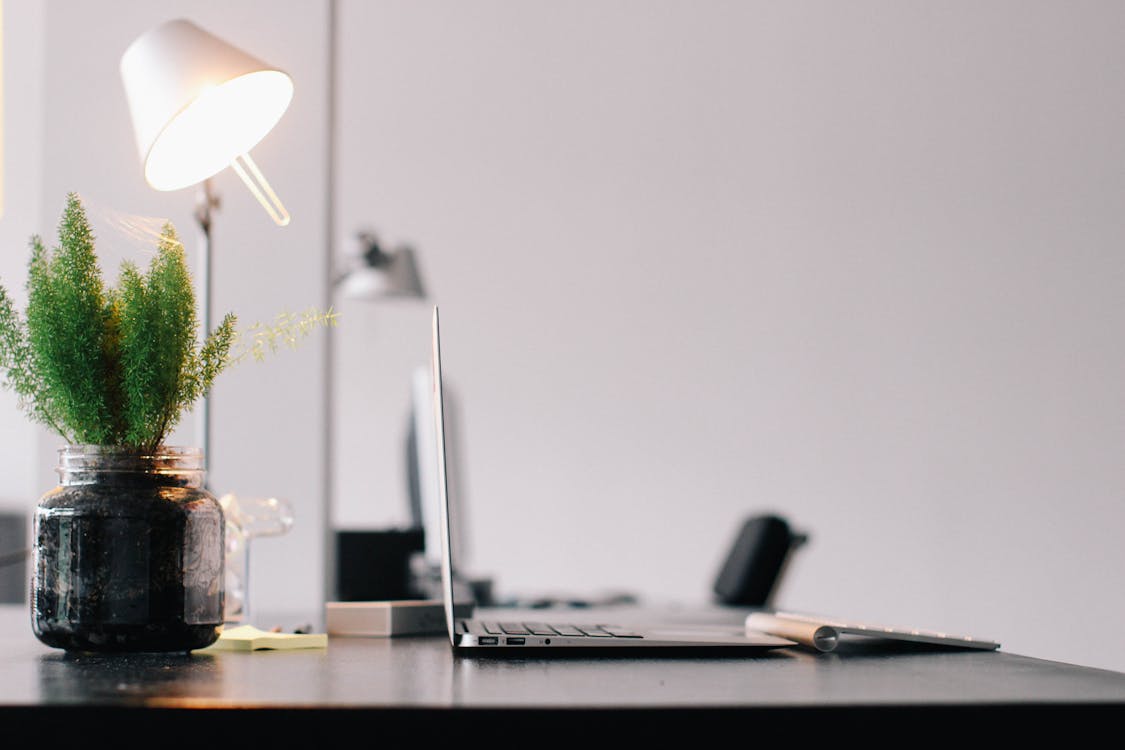 We all have busy lives. Our minds are constantly racing, trying to do the task at hand while mentally fighting off distractions. Therefore, you should keep your desk and surroundings as minimalistic as possible. A clutter-less physical environment leads to less mental clutter.
Your office furniture should also be optimized to maximize mindfulness. If you are like most professionals, you work in front of a computer, spending most of your working hours sitting at your own desk or at a meeting table. Though most American office workers spend a lot of time sitting, their chairs and desks are not ergonomic, causing discomfort and pain. It is paramount that your office furniture allows you to sit, work, and focus comfortably.
A redesigned office can elevate worker productivity, as well as leave a strong and lasting impression with your clients. Creative Office Design offers an amazing selection of high quality creative office furniture in Los Angeles. Their catalog includes cubicles, chairs, desks, tables, reception units, dining tables, and more. Their experts can help you design a conscious and ergonomic office. We highly recommend browsing through their selection. Their 2D and 3D modelling can help you envision and budget your next workspace design project.
If you are looking to improve your workspace with new office furniture, visit Creative Office Design in LA. They hand select contemporary, modern, and traditional styles, and specialize in competitive pricing and excellent customer service. They have been serving professionals for over 25 years! Your new office awaits…
Creative Office Design
5230 Pacific Concourse Dr #105, Los Angeles, CA 90045, United States